Don't suspect only me with 〜だけ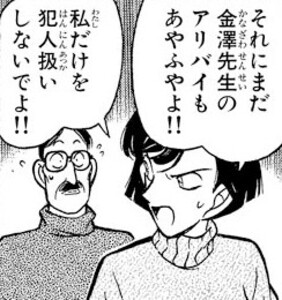 In a snow-covered mountain villa, a room full of suspects listens as Detective Mouri explains how their host was murdered. The accused notes she has a receipt showing she was at the convenience store at the bottom of the mountain when the murder took place.
中原:

「それにまだ金澤先生のアリバイもあやふやよ!!」
"Moreover, Mr. Kanazawa's alibi is also vague!"
「私だけを犯人扱いしないでよ!!」
"Don't treat only me as the suspect!"
だけ limits the object being treated as a suspect to 「私」.